Why hire the CDJ2000 NXS?

Why hire the Pioneer CDJ2000 NXS?
When the Pioneer CDJ2000 Nexus model was introduced, Pioneer were quick to highlight the Nexus model marked a whole new kind of CDJ system, not merely an upgrade. Here we'll run through some of the key differences to help you make an informed choice when deciding which CDJ system to hire.
When it comes to size there is little difference between the CDJ 2000 and Nexus models. They have the same footprint and you can use the same accessories such as flight cases and deck saver plates.
Aesthetically there are obvious differences that are immediately apparent, such as the dual-tone jog wheel, grey brush metal buttons and in particular the 6.1-inch LCD display screen.
The improved screen features an impressive five times zoom, making it easy to view full colour album art and track info. And around the screen the main selection buttons come with a handy back-lit function for easy identification in the darkest of environments.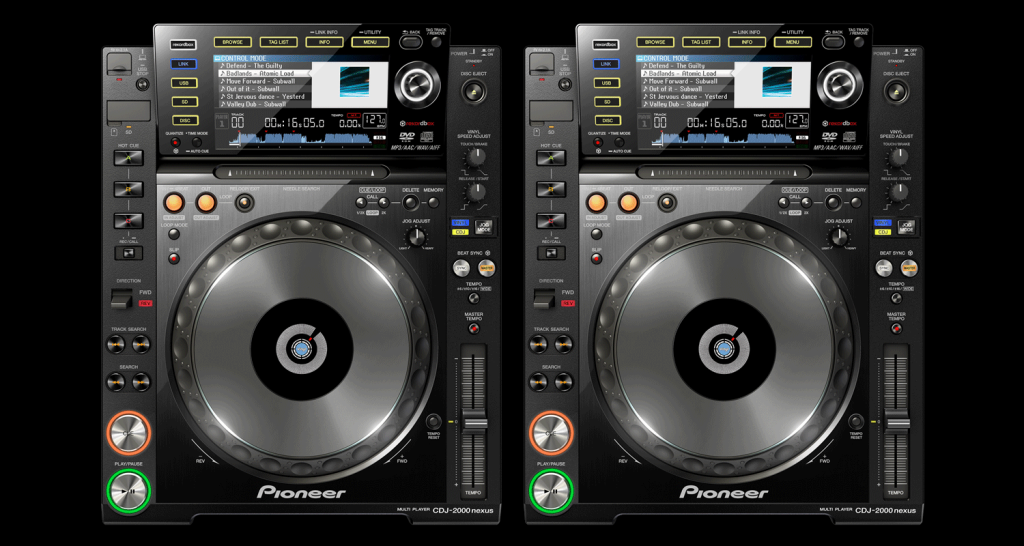 Pioneer CDJ2000 NXS hire Bristol
Another significant improvement is the addition of USB and data DVD formats along with wireless streaming from a range of i-devices – providing your library is organised using Pioneer's rekordbox software.
The quantize button ensures that your loops will work perfectly whilst the slip button means you can pause, scratch, loop and even play in reverse without losing your place and then cut back in seamlessly when exiting slip mode.
Although the rekordbox software requires a little time to become familiar with and unlock its benefits, this is a professional system designed for clubs rather of bedrooms, so the investment is well worthwhile.
In conclusion, the Pioneer CDJ2000 NXS marked a huge step forward in the CDJ evolution and remains as respected and important as ever. Our prices start from just £120 for a 2 x CDJ2000 NXS hire Bristol system with DJM mixer. You can see our full range here