Pioneer CDJ 2000

Why hire Pioneer CDJ 2000's?
The Pioneer CDJ 2000's are part of the classic and groundbreaking Pioneer CDJ digital turntable range. The series was released in late 2009 as a replacement for the Pioneer CDJ 1000 MK3's and targeted at professional DJs.

The CDJ 2000's marked an important step forward from their predecessors the CDJ1000's. One of the main improvements was the addition a brand new Wolfston DAC processor which allowed much improved sound quality at high volume.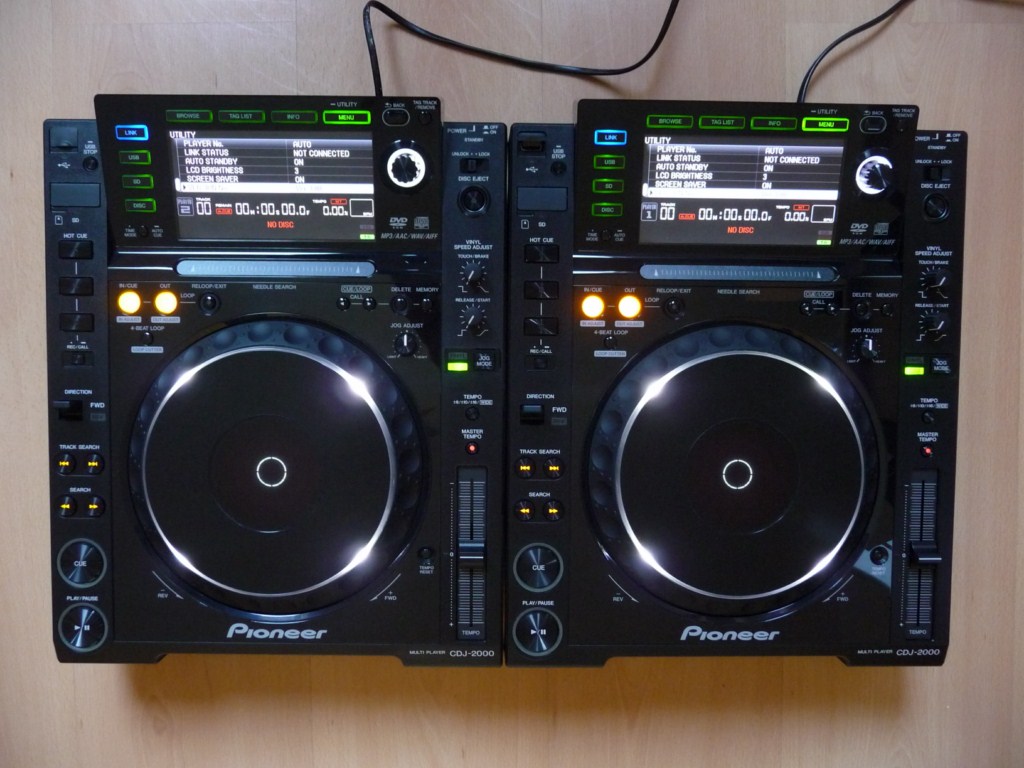 Designed for the future…
The CDJ2000 saw many key improvements introduced, in particular the ability to easily manage your digital music and integrate seamlessly with laptops and MIDI. There was also the 'Needle Search' function, which lets you instantly drop to any part of the loaded track via a touch sensitive strip running down the screen, and a single touch button four beat loop function which could be easily alternated between a 2 and 4 button loop.
Pioneer have always been known for embracing the latest software and making every attempt to incorporate it into their equipment. This is one of the reasons that their equipment stands the test of time so well. The CDJ2000's took this to another level by enabling Serato, Traktor and MixVibes Cross2 and the ability to control them without the need for extra equipment.
The CDJ 2000's remained in production until late 2012 when they were replaced by the Pioneer CDJ 2000 Nexus model. To this day they still remain one of the best respected and reliable CDJ's and are used by DJ's the world over.
Please view our DJ equipment page to see our range of CDJ2000 hire Bristol equipment. Or to find out more about the Pioneer CDJ2000 Nexus model please visit this page.

Pioneer CDJ2000 hire Bristol FAQ's
[WPSM_AC id=1528]